Lifeway Solar Products
Lifeway Solar Devices Pvt Ltd. offers new age products and technologies for the new millennium. Solutions those are both affordable and reliable. That transcends the limitations inherent in traditional energy systems, shortages pollution and inconsistent quality. Photon seeks to address those niche energy needs that are not required as inadequately serviced by conventional power systems. Photon Solar's Photovoltaic products and systems - lanterns, lighting systems for homes and workplaces, water pumping systems, street lights, power plants etc.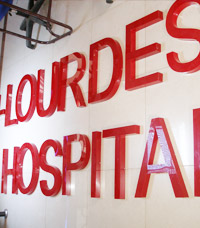 Custom based design with ACP board letter in Acrylic. Inside SMD water proof used to Light the letters. Only letters will glow. Controlled using a Windows PC running LED sign message software; and data transmitter with receivers for wireless LED display network.